Class 4 Spring
Welcome to Class 4!
During the Spring Term, our topic was 'The Remarkable Rainforest'.
In geography, we took a closer look at the mysteries of tropical rainforests. We found out about the different layers of the forest, its animal inhabitants and the unique climate found in the tropics. As well as this, we compared British forest with the Amazon rainforest, and begun to explore some of the conservation issues surrounding the destruction of rainforest habitats.
In science, we looked at the importance of the right type and amount of nutrition as well as the functions of skeletons and muscles. As well as this, we focused on the digestive system in humans and animals and the functions of teeth. The children learnt about herbivores, carnivores and omnivores in the context of teeth, digestion and the food chain. In addition, they extended their understanding of food chains to more complex chains and food webs.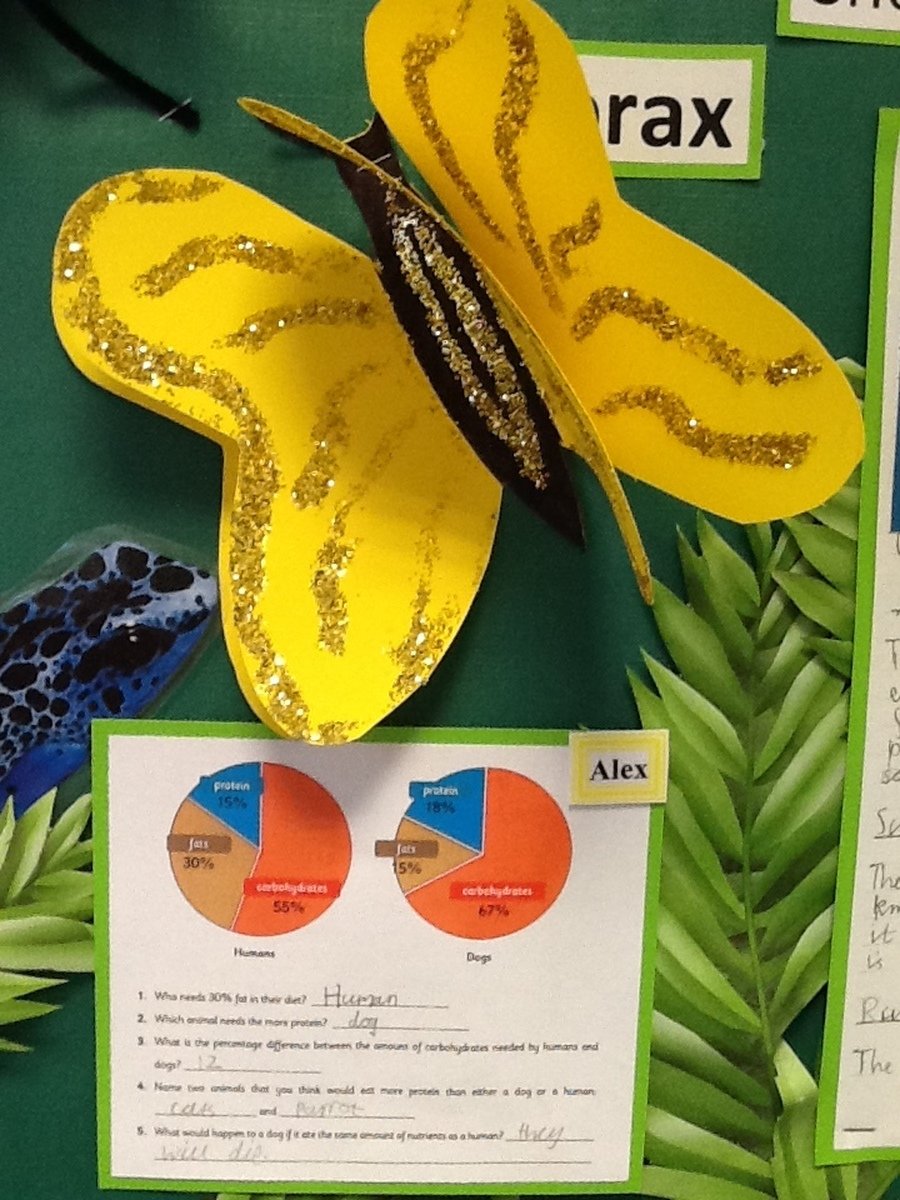 In English, we studied the amazing book, 'Running Wild' by Michael Morpurgo.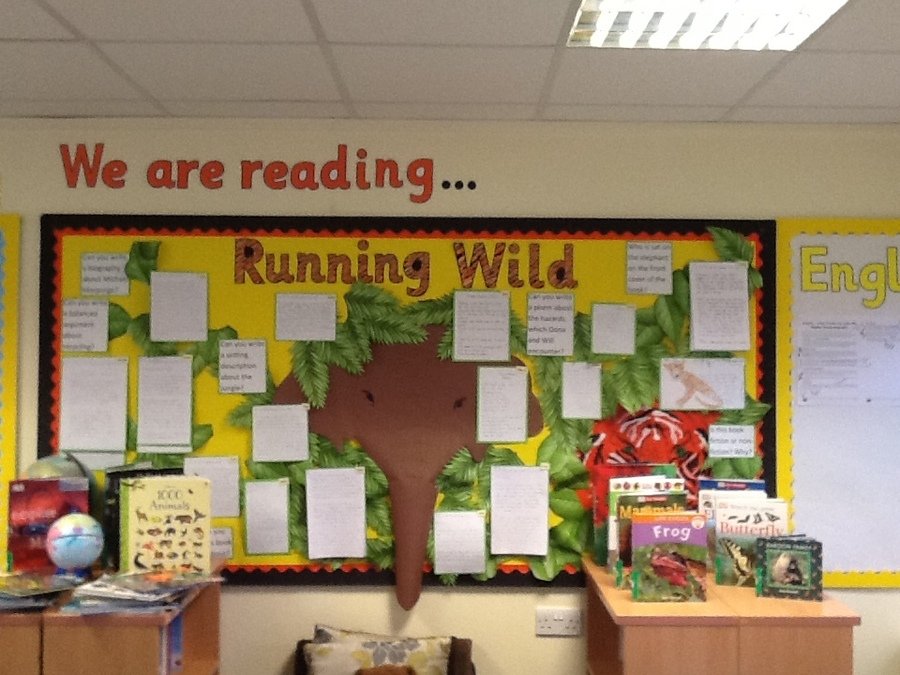 In art, we used pencil, colour, mosaic design, puppet making and sculpture to create quality insect artwork in the style of Louise Bourgeois and Jennifer Angus.
In design and technology, we made mechanical posters. The children started by following instructions on how to make different types of lever and linkage mechanisms before designing, making a prototype and then creating their own 'Lever and Linkage Poster' using the context of recycling. Finally, they evaluated their product against the design criteria.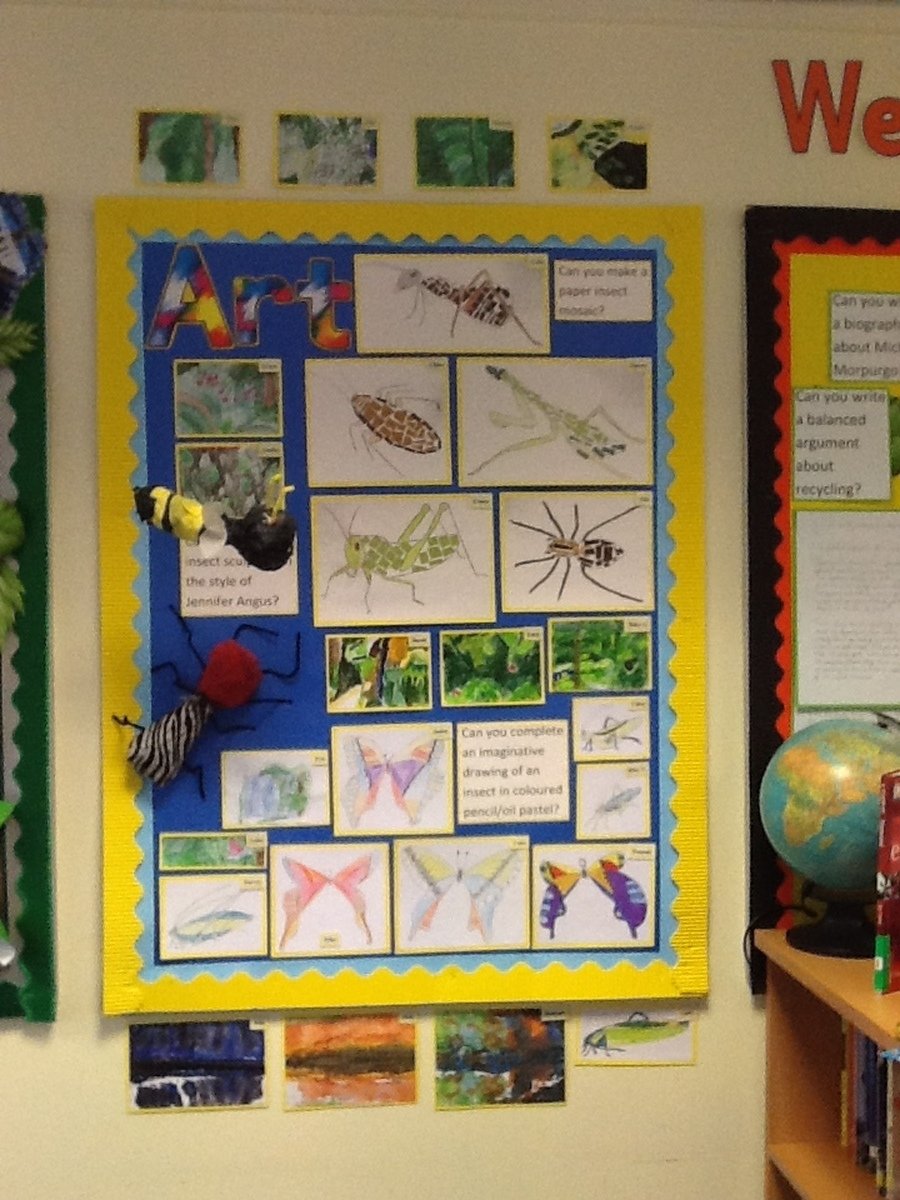 We hope you enjoyed looking at our work and finding out what we have been doing!