Due to the latest Government guidance to combat the Covid 19 outbreak it has been necessary to close school until further notice.
School will close to the vast majority of pupils from 3.15pm on Friday 20th March and will remain closed until further instructions are received from the Department of Education and Lincolnshire County Council.
In order for the children to continue to learn during this unavoidable closure, each Class Teacher has provided a document with links and resources for the children to access. These can be found below.
We will endeavour to update you with further details as we receive them.
Tweet us with what you have been doing at home and check our feed for additional ideas for home learning.

Tedder School @TedderPrimary
31 Mar RT @LincolnshireCC: If you're looking for inspiration or advice on home schooling, we have a range of great websites, lesson planning, and…
31 Mar RT @educationgovuk: .@PHE_uk has published new advice for parents and carers focused on looking after the #mentalhealth and wellbeing of ch…
30 Mar Any Cressida Cowell fans? You can hear the author reading How to Train Your Dragon here. https://t.co/a5eXSsTYAm
30 Mar RT @thebodycoach: Good morning world 😀 Who's ready for #PEWithJoe at 9am? Is today the day we smash the 1 million live viewers? 💪🏻 https…
28 Mar RT @UKScouting: Avoid hearing 'I'm bored' every 30 seconds with over one hundred activities to do with your little ones: https://t.co/sP13b…
SEND Support Resources
Resources to support children with SEND during the school closure.
Online Safety
Whilst schools are closed and children are unable to see their friends and family, they will probably be relying on online communication more than ever. Every fortnight, CEOP will be releasing a pack of short activities that can be completed to support their online safety. See their website for full details and downloadable activities.
PE with Joe Wicks
Stay active whilst you are at home by joining in with a daily Joe Wicks workout on YouTube at 9:00am. Join with hundreds of thousands from around the world to get your day off to a good start.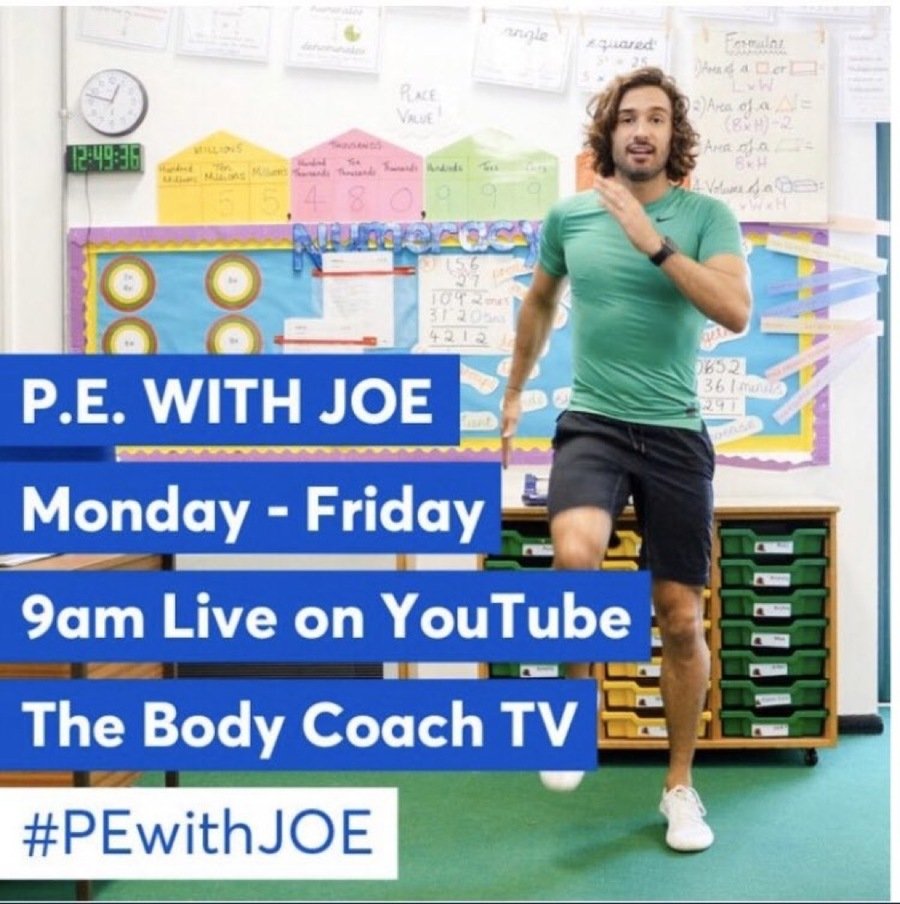 There are lots of online activities available for children at the moment. Here is a selection for you to try.